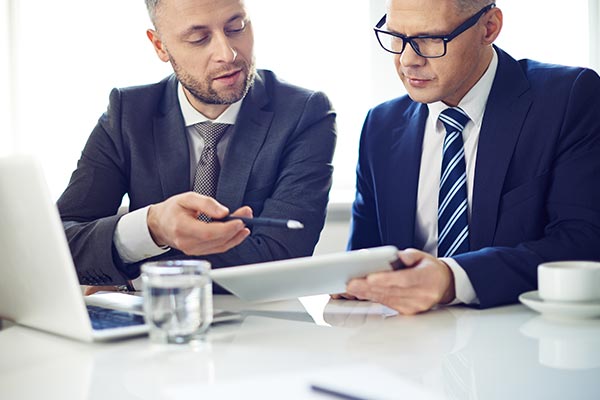 02 Aug

LEED process and Building
A Guide to Achieving LEED Certification and effect of it on your building
One of the major trends in the construction industry is green building and design. With its focus on everything from renewable building materials to solar energy and conservation, green construction is becoming a symbol of competency amongst contractors and architects. Builders and designers that are able to successfully implement green certification standards into their projects are highly sought after in the industry.  One of the most popular certifications developers are seeking to attain in their new projects is the acronym that is at the top of everyone's project checklist…LEED.
LEED stands for Leadership in Energy and Environmental Design. It comes from the U.S. Green Building Council (USBGC) and uses a point-scoring system for certification of a building or construction to one of four different levels:
Certified (40-49 points)
Silver (50-59 points)
Gold (60-79 points)
Platinum (80+ points.)
Your construction project can gain points according to how well it complies with the requirements of the LEED standard. In particular, evaluation is made in the following five green design categories:
Sustainable sites
Water efficiency
Energy and atmosphere
Materials and resources
Indoor environmental quality.
Getting Ready for Certification
'Proper planning prevents poor performance,' as the saying goes. This is also true of the LEED certification process:
Start budgeting for certification.Have your checkbook ready: LEED certification is not free. There is a minimum charge of $2,900 and a sliding scale thereafter. Fees for large projectsit can be $1 million or more. There may also be additional project costs in preparation for certification (an extra 2% on average). On the other hand, you may qualify for government incentives, be able to justify a higher price to your customer, and gain some positive PR into the bargain.
Identify your target certification level.Because LEED certification is an investment, it's important to know upfront what you're aiming for. Your LEED objective is ideally part of your initial design phase and information to enter into construction management software you use. This lets you estimate the amounts of resources required to get the result you want and the return on your investment. It will also help you evaluate choices down the line for the most positive impact on your LEED certification strategy.
Seek out LEED-competent people.Planners, architects, and engineers who know about the LEED certification can guide you in your construction decisions. They may also be able to suggest ways of earning extra LEED points at no additional cost to the project.
Registering and Making Your Application
The LEED application, review and certification process is handled online.
Register your project at LEED Online.On the LEED Online website, select the rating system applicable to your project. There is a choice of five:
Building Design and Construction (BD+C)
Interior Design and Construction (ID+C)
Building Operations and Maintenance
Neighborhood Development
Homes.
The website will also give you access to different resources to help you make your application.
Collect and upload information and documentsaccording to specific LEED points or credits that you want to acquire. USGBC recommends that you double-check each credit to make sure your information is entered accurately and consistently. This may be stating the obvious for companies used to rigorously checking their estimates, bids, regulatory compliance, and so on. However, with the time, effort and money involved in LEED certification, a reminder while you prepare your application does no harm.
Submit your application.This can be in one step, using a LEED standard review. It can also be in as many as four separate steps if you are applying for a BD+C and ID+C project (see step 4 above). In these cases, the application can be split into a design review and a construction review, each of which can be further split into a preliminary and a final review. So that makes a total of 4 possible review steps—but only for BD+C and ID+C projects.
LEED Certification
The pot of gold at the end of the rainbow is the LEED certification itself.
Certification done by a LEED accredited third party.According to the points scored for your construction project, you'll get your certified, silver, gold, or platinum rating.
Balancing LEED Design With Style
One of the challenges we faced is how to implement our MEP designs that meet LEED standards yet maintain the luxurious style cues. Style cues such as high ceilings, balconies, luxury kitchens and leisure areas like pools can lead to wasted energy and resources if not designed properly. LEED certification is very stringent and our clients chose us over their usual firm, and we were confident in our ability to deliver above and beyond.
Our design was carefully focused on earning LEED certification while maintaining the luxurious amenities this property was eager to offer.  In the end, our team was able to seamlessly meld LEED certified designs with their vision that began construction in 2018 and is now nearly complete. 
Why Should LEED Certification Matter To Your Firm?
As mentioned, LEED certification and other green building standards will only continue to grow in demand and for good reason. LEED and other standards offer firms the opportunity to take advantage of many benefits that come from green building, both tangible and intangible.
Benefits Of LEED Certification
Positive Public Image – People are more conscious than ever about environmental conservation and responsible development, agriculture and manufacturing. Building within these stringent standards shows the public your firm is willing to go above and beyond to preserve the environment.
Financial Impact – LEED certified buildings lease-up rates have shown to outpace those of traditional buildings and also are eligible for numerous incentives. Tax rebates and zoning allowances are just a couple of these incentives that can really impact your profit margin. When you factor in that LEED compliance contributes to retaining a higher property value both in commercial construction and residential, it's a fiscally wise move.
Resistant To Recession – While no industry is fully recession proof, LEED certified buildings increased in average square footage by almost 15% since 2015 despite an ongoing recession and real estate bubble bust. LEED projects can actually help your firm remain competitive, productive and turn a profit even when the market is soft.
It Attracts Clients – When your firm shows the ability to construct LEED certified buildings that can help both residential and commercial industries, it will attract clients over firms that do not have that ability. The credibility your company attains from successfully completed projects that meet LEED standards, will be the driving force that establishes you as an authority in the industry.
When it's all said and done LEED certification is a win-win for companies that offer compliance.  While it saves buyers money, peaks maximum efficiency and builds credibility for all involved, it's also just the right thing to do for the environment. Increasing sustainability by reducing water waste and increasing energy efficiency makes our world a better place.
How MEP Design Factors Into LEED Compliance
In order to achieve LEED compliance it is very important that all components of the project designs come together to achieve the standards required to receive certification. One of the most important components is the MEP design of the project.
Given that MEP design encompasses so much of the elements in a structure it is understandable why a failure in LEED compliant MEP design could sideline an entire project. Some of the components of the LEED core competencies that must be considered in the MEP design are as follows:
Reducing the light pollution of exterior lighting systems
Overall lighting efficiency
Interior and exterior light controls
On-site renewable energy sources (wind, solar and hot water)
Solar harvesting
Electrical and water consumption verification and measurement
Water consumption reduction of up to 85%
HVAC system efficiency compliance
Improved filtering of HVAC system
Controllability of thermal systems
We Are Committed To LEED Compliance
As you can see, LEED compliance can seem very daunting given its long list of standards and specifications. LXC Engineering Group is fully committed to working on LEED Certified projects.  Contact us today at (305) 988-1908 for a consultation regarding your LEED compliant project.